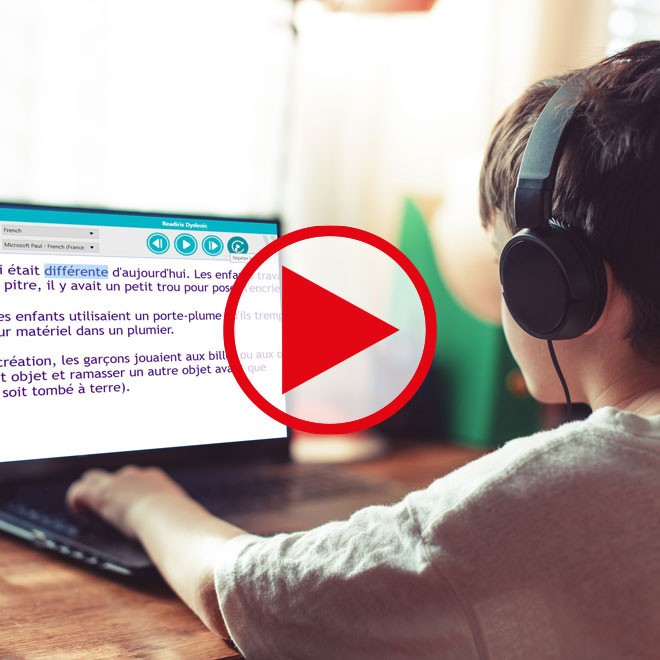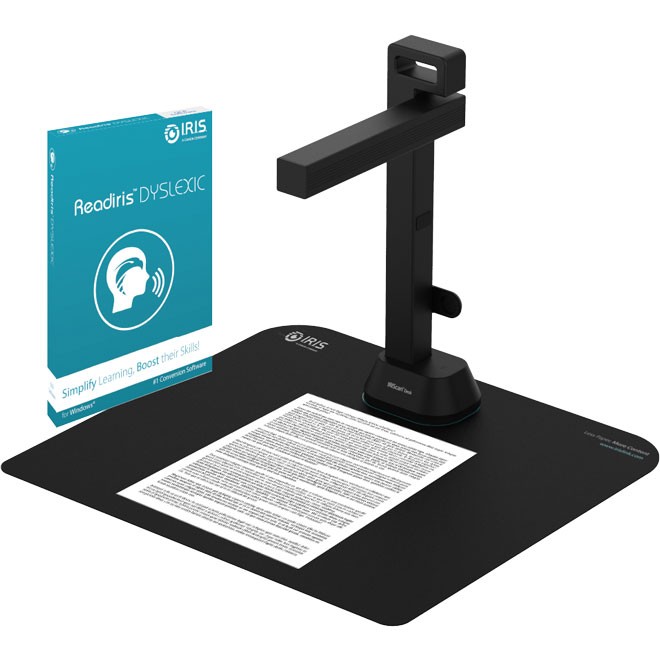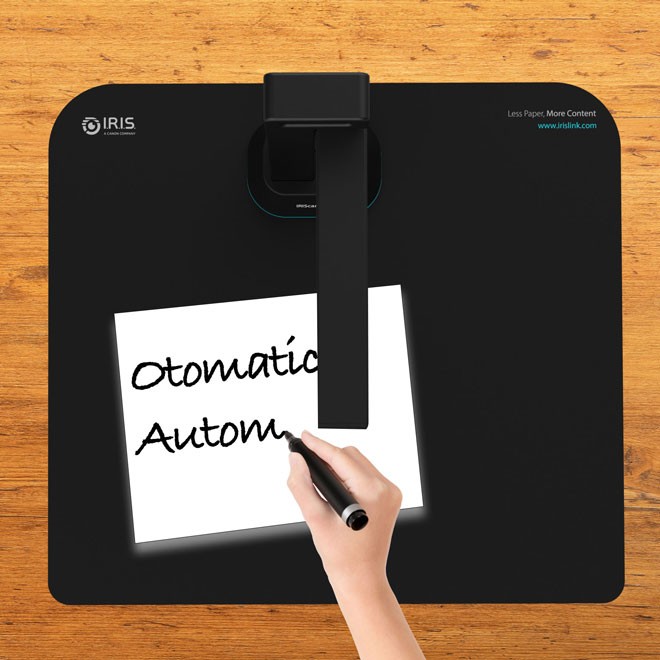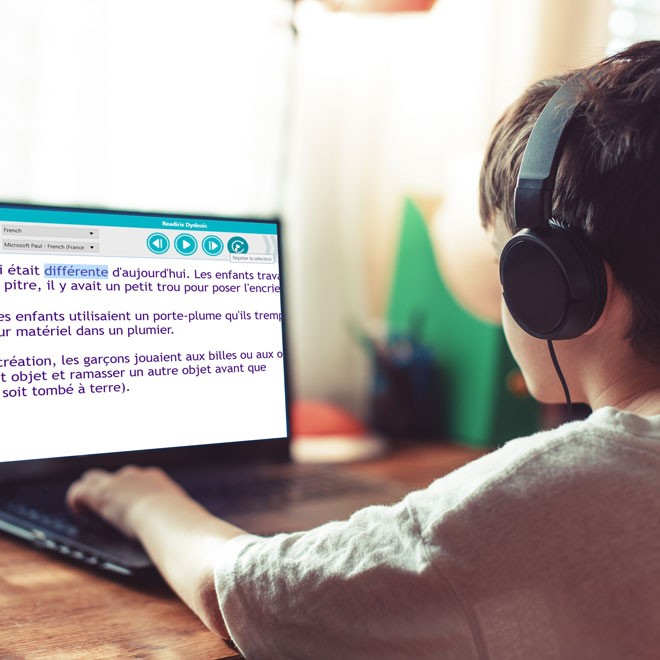 Document scanners
IRIScan Desk 6 Pro Dyslexic
Accessible and Intuitive User Interface: IRIScan Desk 6 Pro Dyslexic is designed with a simple, user-friendly and intuitive user interface that is particularly suitable for people with dyslexia. Readiris Dyslexic, the integrated app is easy to use and navigate, making it accessible to users of all ages and abilities.

Text-to-Speech Technology: The unique Text-to-Speech technology in IRIScan Desk 6 Pro Dyslexic allows it to read aloud any type of document, including Microsoft Word, PDFs, text files, web pages, or scanned documents. It reads the text word by word, allowing users to listen and read in parallel, which is particularly helpful for language work and extensive reading.

Zoom In/Out for Better Readability: IRIScan Desk 6 Pro Dyslexic allows users to zoom in and out of the text for better readability.

Customized Playback Options: The tool offers customized playback options, allowing users to adjust the pace of the reading to suit their needs. Users can set the tool to read faster or slower and repeat comments until they have corrected the spelling and pronunciation.

Multiple Output Formats: IRIScan Desk 6 Pro Dyslexic supports a wide choice of simple output formats, including DOCX, JPEG, MP3, WAV, and PDF. Users can export the file as an image, audio or document, and send it directly by email, making it easy to share the document with others.

Includes Award-Winning Scanner: IRIScan Desk 6 Pro Dyslexic comes with the award-winning IRIScan Desk 6 Pro scanner, which can scan books and documents up to A3/Ledger size. This scanner is ideal for dyslexic people who find it challenging to read from printed material and need to digitize the text for use with IRIScan Desk 6 Pro Dyslexic.
Express Delivery
2-3 days
30 Days
Money-back Guarantee
2 years
hardware warranty
Simplified navigation
Experience seamless and user-friendly software navigation with our simplified interface. Effortlessly explore and access features, menus, and settings, enabling a smooth and intuitive workflow for enhanced productivity and efficiency
Distance learning with integrated camera
Experience interactive distance learning with an integrated camera, bringing virtual classrooms to life with engaging visual communication
Editable text
Readiris Dyslexic text editor adds a new level of utility to your text use. Is your document missing essential information? Would it benefit from a content revision for clarity's sake? The Readiris Dyslexic app allows you to easily add, delete, or edit text directly on the existing document without complexity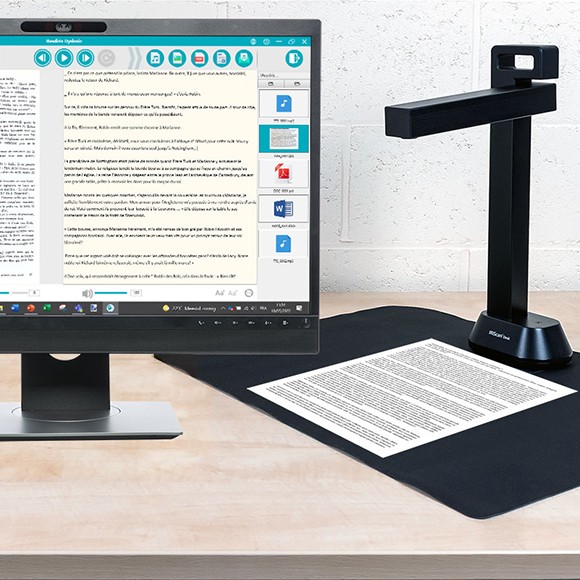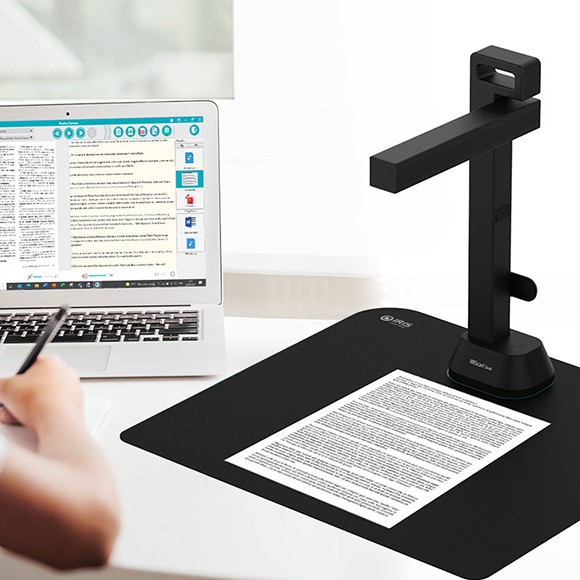 Change the font and background color
Customize your dyslexic reading experience by easily changing the font and background colors. Personalize your content, enhance readability, and reduce eye strain, making your viewing experience enjoyable and tailored to your preferences
Texte to speech with adaptative speed
Immerse yourself in the world of text-to-speech technology with adaptive speed. Our innovative feature dynamically adjusts the speech rate, matching your preferred pace and ensuring a natural and comfortable listening experience. Whether you prefer to listen slowly or simply auditory learning, our tool delivers accurate and intelligible spoken content, enhancing accessibility and convenience.
Quick reference guide
| | |
| --- | --- |
| Product name | IRIScan™ Desk 6 Pro Dyslexic |
| SKU | 462992 |
| EAN code | 5420079901063 |
| UPC-A code | 765010775828 |
| Custom code | 8471906 |
Box Information
| | |
| --- | --- |
| Box Size (H x L x D): | 13 x 49 x 15 cm / 5.1 x 19.3 x 5.9 in. |
| Box Weight: | 1.47 kg / 3.24 lbs |
| Box languages: | Arabic, Dutch, English, French, German, Italian, Portuguese, Simplified Chinese, Spanish |
| Box content | Camera Scanner, USB cable, ScanPad, Getting started guide, External USB capture button |
Scanner specifications
Scanning technology:
13-Megapixel CMOS Sensor – 21 MB extrapolated
Max resolution:
4160 x 3120 pixels (13MP)
Max Document size:
420 x 297 mm (A3) or 16.5 x 11.6 in.
Scanning speed
Less than 1 second scan per A3 (11x17 in) page in color mode
Lens:
Fixed focus
Video Record Resolution:
2048 x 1536 (3 MP) / 1920 x 1080 (Full HD 1080) / 1600 x 1200 (UXGA) / 1280x960 (960P)
Built-in LED Lights:
4pcs
Output level:
Color / Black & White / Grayscale
Output resolution:
300DPI
Interface/drivers
USB 2.0 Type B x 1 (For PC Connection)
Power supply:
5V by USB powered
USB 2.0:
Type-A x 1 (For USB Extension)
Output formats:
JPG, PDF (Image), PDF (Searchable), PDF (Text), Word, Txt, Excel, EPUB (E-book), MP3, WAV.
Dimensions (H x L x D)
Folded size: 396 x 120 x 90 mm / (15.5 x 4.72 x 3.54 In.)
Working size: 396 x 120 x 282 mm / (15.5 x 4.72 x 11.1 In.)
Weight
1.15kg / 2.53 lbs
Recommended daily scanning
Up to 5000 pages daily volume
Minimum requirements
Windows® 10 with Intel i3 or higher
Mac® OS 10.15 and above with Intel chip or M1 chip (Apple ARM)
Graphical Card: Intel® Standard Graphics or higher Graphics cards with 2 GB VRAM
Ram memory:
4GB
Hard disk space:
2GB
One USB 2.0 or above:
Fusce vitae nibh mi. Integer posuere, libero et ullamcorper facilisis, enim eros tincidunt orci, eget vestibulum sapien nisi ut leo. Cras finibus vel est ut mollis. Donec luctus condimentum ante et euismod.
Pellentesque habitant morbi tristique senectus et netus et malesuada fames ac turpis egestas. Suspendisse eget facilisis odio. Duis sodales augue eu tincidunt faucibus. Etiam justo ligula, placerat ac augue id, volutpat porta dui.
Anna Kowalsky
- April 3, 2019
Sed id tincidunt sapien. Pellentesque cursus accumsan tellus, nec ultricies nulla sollicitudin eget. Donec feugiat orci vestibulum porttitor sagittis.
Peter Wargner
- April 3, 2019