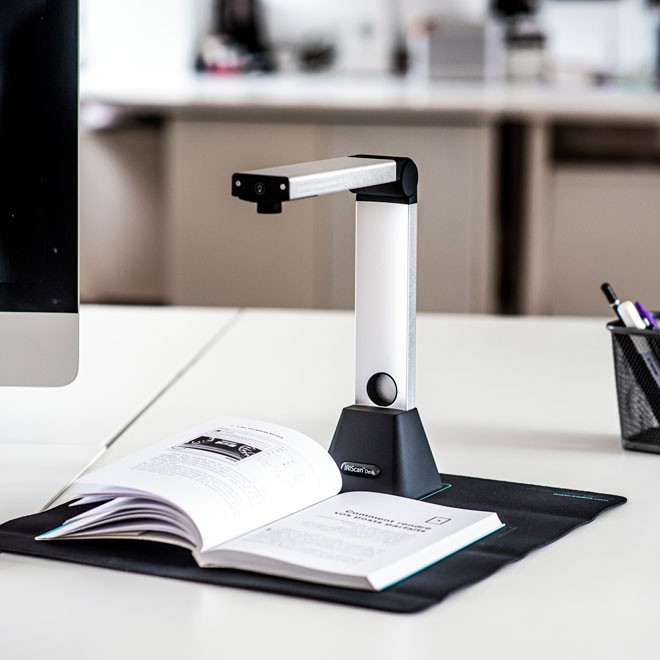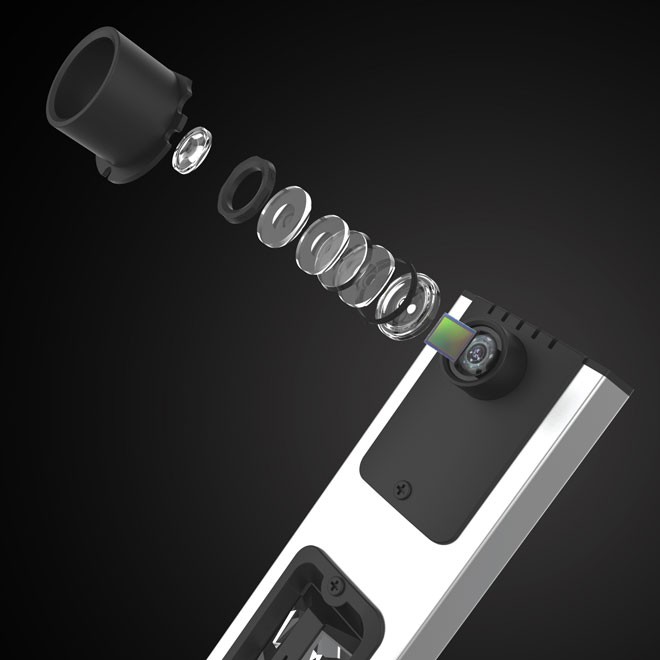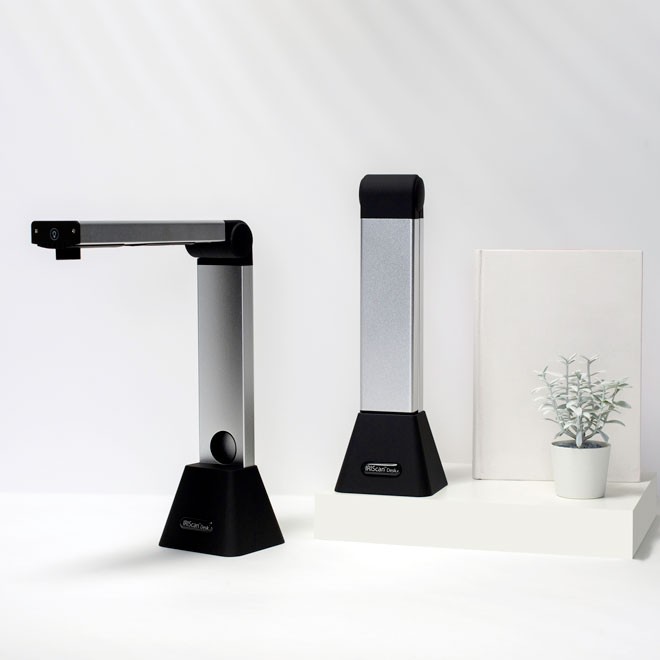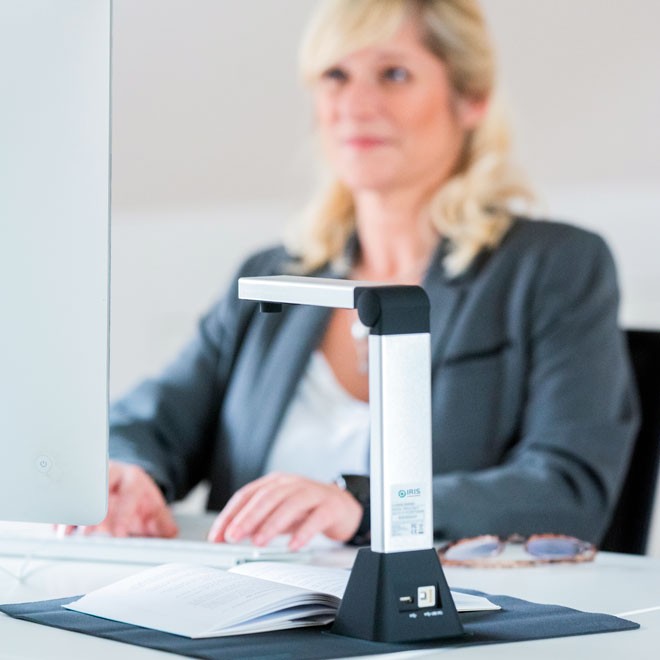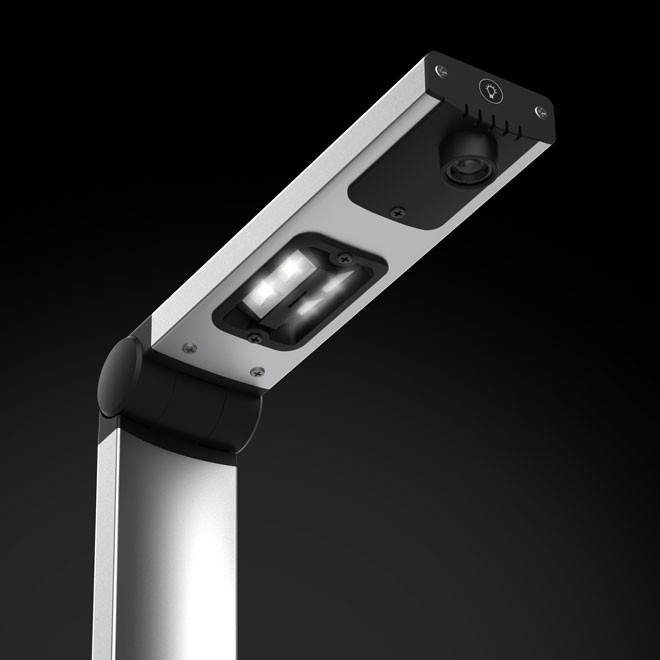 Document camera
IRIScan Desk 5
Camera Resolution: 8 MP: With an 8 MP camera resolution, the IRIScan Desk 5 captures sharp and high-quality images of any document or book you scan.

Scanning size: up to A4: The IRIScan Desk 5 can handle documents up to A4 size, which means it can scan a wide variety of documents and books.

OCR languages: 138 languages: The IRIScan Desk 5 is compatible with 138 different languages, which means it can accurately convert documents in any language to editable text.

USB Powered: With a USB power source, the IRIScan Desk 5 is easy to use and does not require an external power source.

Convert to other formats: The IRIScan Desk 5 allows you to convert your scanned documents into PDF, Word, and Excel formats, making it easy to edit and share documents.

Document and Book Scanning: With the ability to scan documents and books, the IRIScan Desk 5 is a versatile tool that can help you manage your work and personal life.
Express Delivery
2-3 days
30 Days
Money-back Guarantee
2 years
hardware warranty
Innovative multi-camera video recording mode
In addition to scanning, the IRIScan Desk 5 incorporates innovative functionally: simultaneous multi-camera video recording. The IRIScan Desk 5 lets you simultaneously record the image from your scanner and the image from your webcam, as well as the sound. Everything is recorded in the same video on a single screen. This is useful for a variety of purposes E-learning, correspondence courses, video tutorials.
Scans books at top speed without constraints
The IRIScan Desk 5 scans your books at an impressive rate: scan and export a double page to black and white PDF in just three seconds. Thanks to its smart image fattening and edge correction algorithm, you can obtain a perfect result. This document camera detects the page change automatically and erases all traces of your fingers.
Versatile scanner whose capabilities are as varied as your needs!
More versatile than your classic barcode reader, IRIScan Desk 5 is the ideal choice to improve your logistics processes. This document camera incorporates a multiple barcode detection capability (1D and 2D/QR). It export them to JPEG format whilst simultaneously indexing their value in a central XLS/TXT files. Process each delivery slip automatically and accurately thanks to IRIScan Desk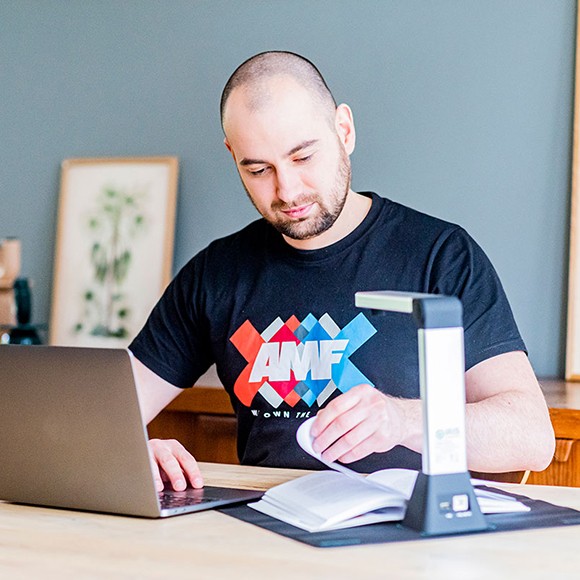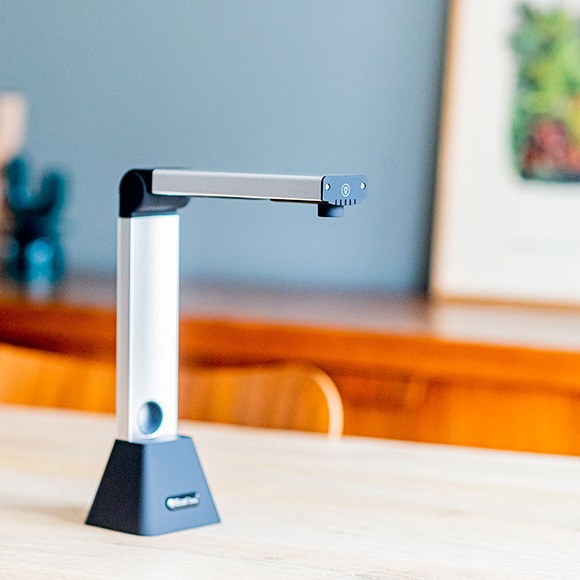 Smart image processing for nearly perfect results
Stop damaging your bound documents: the IRIScan Desk 5 restores a flat appearance to each page of the book (image flattening capability). This document camera enhances your documents by giving you the following functions: automatic edge detection, automatic cropping, image correction, deletion of fingers, automatic movement detection and more ! Stop waiting for a flatbed scanner to boot up, and dont waste any more time carefully positioning your papers and books to scan them. Place them however you like under the IRIScan Desk 5 — it will create perfectly straight, flat and legible files from them, at any time, in a split second!
Wide choice of export formats and automatic document cropping !
The IRIScan Desk 5 incorporates OCR (Optical Character Recognition). This allows the document camera to recognise more than 130 languages (including Arabica Chinese, and Hebrew), Thanks to OCR, preserve the layout of your document whitst making it editable. Take advantage of a wide choice of export formats: JPG, PDF, TXT, JPG+XLS, JPG+TXT. In addition, the IRIScan Desk 5 detects when multiple documents are placed under its camera: their edges are detected very accurately. These documents are then cropped and swed as separate files or not, for impressive scanning eficiency.
Quick reference guide
| | |
| --- | --- |
| Product name | IRIScan™ Desk 5 |
| SKU | 459524 |
| EAN code | 5420079900820 |
| UPC-A code | 765010744985 |
| Custom code | 847190 |
Box Information
| | |
| --- | --- |
| Box Size (H x L x D): | 14 x 40 x 14 cm (5.5 x 15.74 x 5.5 in) |
| Box Weight: | Around 1,37 kg (3.02 lbs) |
| Box languages: | Arabic, Dutch, English, French, German, Italian, Portuguese, Russian, Spanish |
| Box content | Camera Scanner • USB cable • ScanPad • Getting started guide |
Scanner specifications
Scanning technology:
8.0-Megapixel CMOS Sensor
Max resolution:
3264 x 2448 pixels
Document size:
A4/letter (297 x 210 mm - 8.3 x 11.7 in / Landscape)
Scanning speed
C1,5 seconds per page in color mode 30PPM
Built-in LED Lights:
4pcs
Output resolution:
300 DPI
Output level:
Color / Balck & White / Grayscale
Interface/drivers
USB 2.0 Type B x 1 (For PC Connection)
USB 2.0 Type-A x 1 (For USB Extension)
Power supply:
5V by USB powered
Output formats:
Document: JPG, PDF (Image), PDF (Searchable), PDF (Txt), Word, Txt, Excel, E-book: EPUB
Dimensions (H x L x D)
Folded size: 267 (H) x 85 (W) x 75 (D) mm/(10.5 x 3.34 x 2.95 in)
Working size: 267 (H) x 85 (W) x 221 (D) mm/(10.5 x 3.34 x 8.71 in)
Weight
780 gr/1,71lbs
Recommended daily scanning
Up to 5000 pages daily volume
Minimum requirements
| | |
| --- | --- |
| Windows® Operating System: | Windows® 10, 11 |
| Mac® OS Operating System: | 10.15 and above with Intel chip or Apple Arm processors |
| CPU: Intel® | Core 2 Duo or higher |
| Graphical Card: | Intel® Standard Graphics or higher Graphics cards with 512 VRAM |
| Ram memory: | 2GB |
| Hard disk space: | 2GB |
| USB: | USB 2.0 Port |
Fusce vitae nibh mi. Integer posuere, libero et ullamcorper facilisis, enim eros tincidunt orci, eget vestibulum sapien nisi ut leo. Cras finibus vel est ut mollis. Donec luctus condimentum ante et euismod.
Pellentesque habitant morbi tristique senectus et netus et malesuada fames ac turpis egestas. Suspendisse eget facilisis odio. Duis sodales augue eu tincidunt faucibus. Etiam justo ligula, placerat ac augue id, volutpat porta dui.
Anna Kowalsky
- April 3, 2019
Sed id tincidunt sapien. Pellentesque cursus accumsan tellus, nec ultricies nulla sollicitudin eget. Donec feugiat orci vestibulum porttitor sagittis.
Peter Wargner
- April 3, 2019