Special Offer !
Up to 70% off !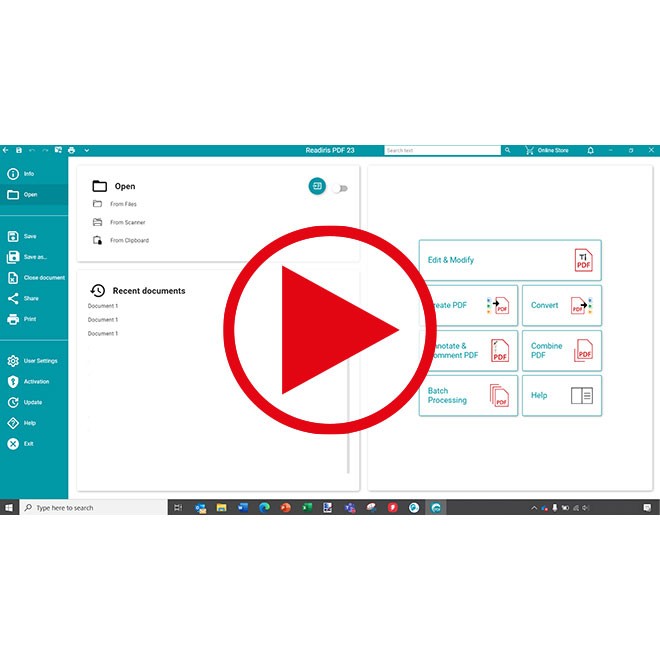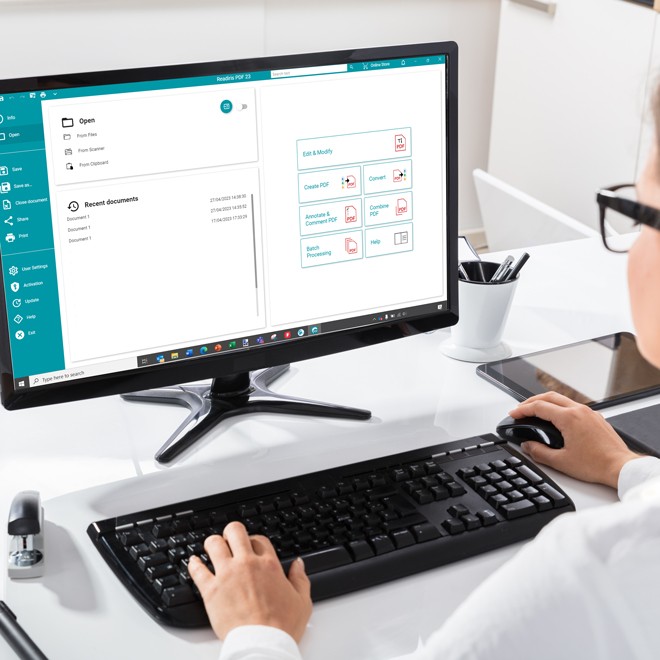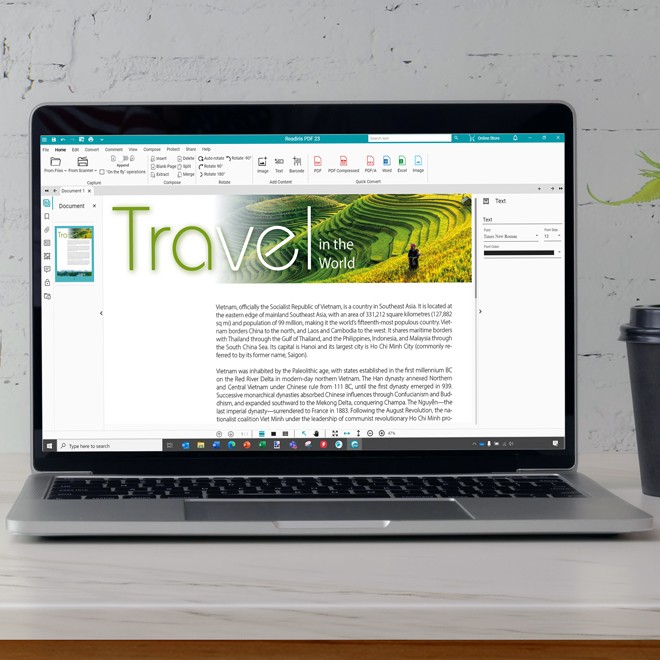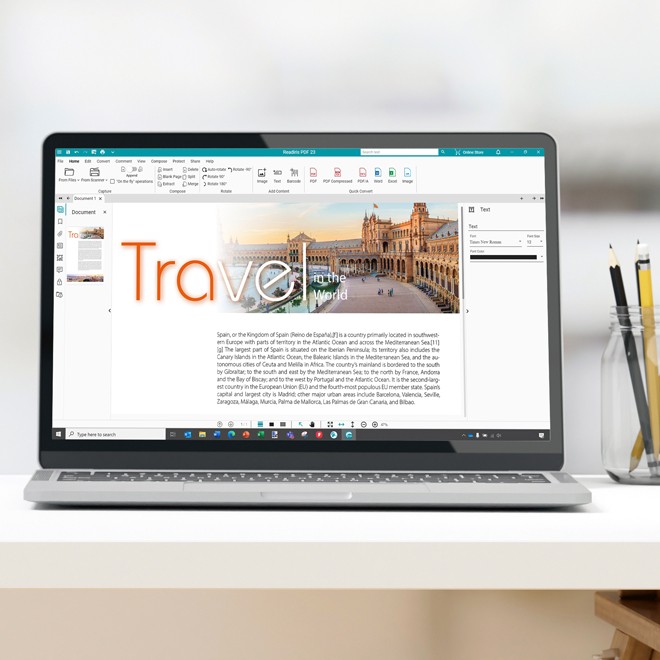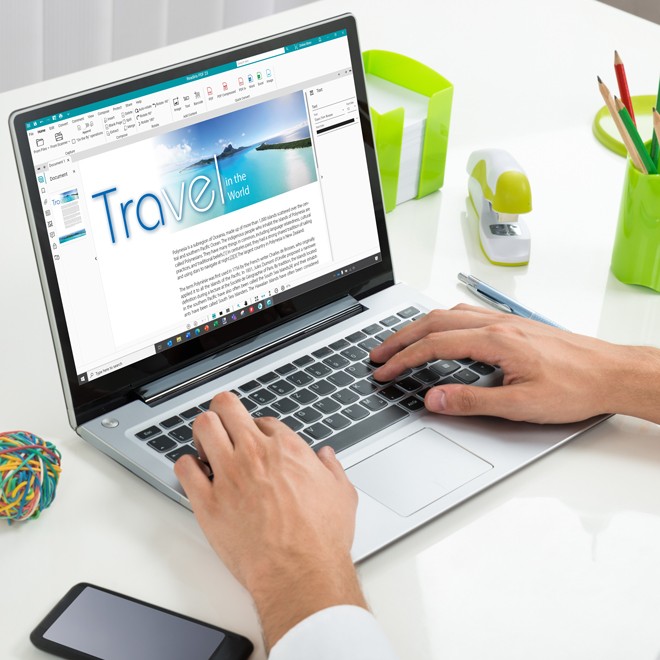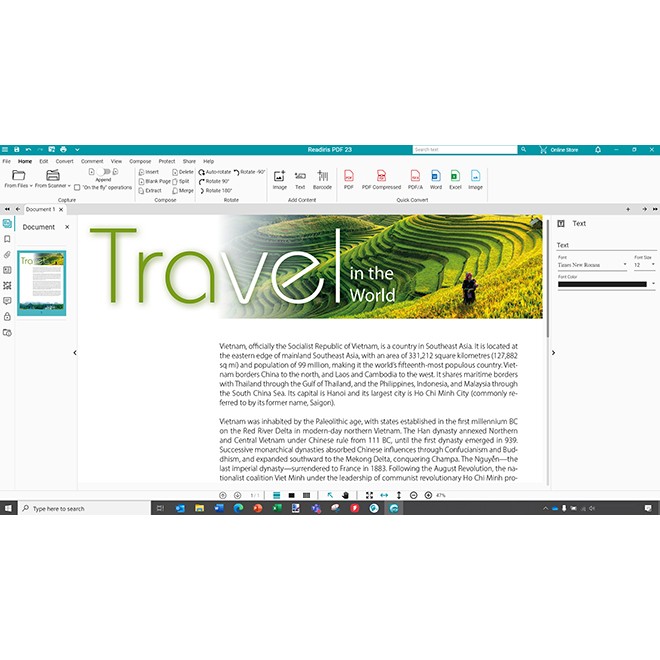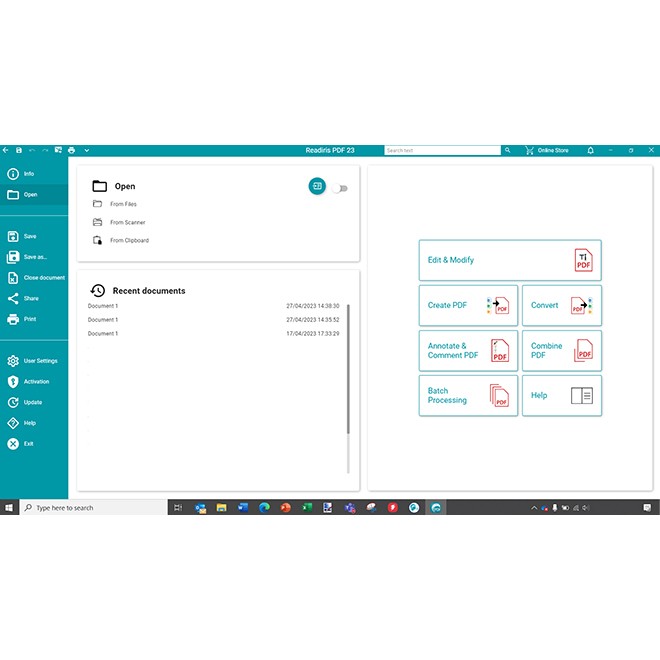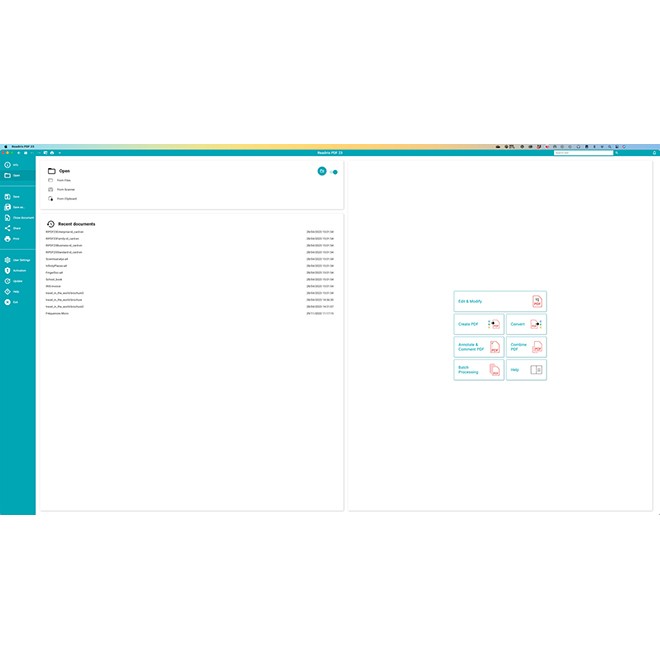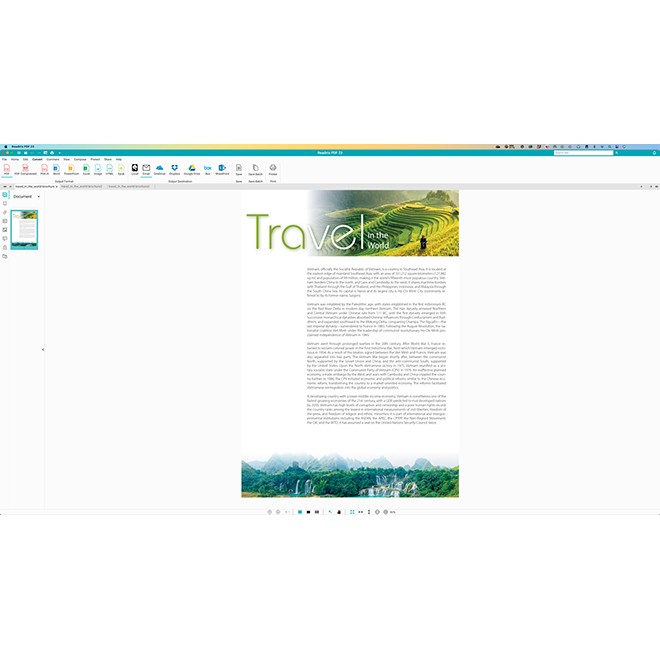 PDF & OCR software
Readiris PDF 23 Business
Readiris PDF 23 Business is a powerful PDF centric Manager Software allowing from multiple different format' files input to compose, edit, annotate, split, sort, amend, compress, e-sign and share your own build secured single or multiple PDF files. Readiris PDF 23 centralizes all documents manipulations in one single platform to definitively simplify your life and boost your Business processes

Readiris PDF 23 Business offers all importing capabilities from files or directly from any scanners along with 138 languages recognition

Convert to JPEG, TIFF, BMP images to PDF files. Convert PDF to Word and other Microsoft office files

Create, Edit, Combine, Sort, Split, Convert, e-Sign unlimited documents to PDF

Rename on the fly your working document

Find replace easily words in one click, through all your document

Create searchable PDF files and find important content easily

Open simultaneously mutliple files to compose them with each other

Hyper compress your PDFs

Import directly scan images from any scanner
JPG to PDF - JPEG to PDF - PNG to PDF - Word to PDF
Images add excitement and contrast to your documents and presentations. The Readiris PDF 23 suite makes it easy to grab high-quality image of your choice and transform it wherever it is needed onto PDF format. Readiris PDF 23 makes it simple to convert your existing documents and images into PDF format
Edit PDF
Enhance the functionality of your company's PDF usage with Readiris PDF 23 text editor. If your document lacks vital details or requires content revisions for better clarity, Readiris simplifies the process. Effortlessly modify, delete, or add text sections directly within the existing PDF document, eliminating the need for complex or time-consuming alternative methods.
Merge PDF
When you are dealing with numerous documents, converting each into PDF format and sending them individually can turn into a lengthy and slow process. Readiris PDF 23 allows you to merge multiple PDF and any office 365 files into a single transferable PDF file, providing you with an organized attachment that can be sent wherever you need.
PDF Sharing & Protection
eSignatures and other forms of digital ID make signing a PDF file easy and painless. Readiris PDF 23 allows you to add a digital signature line to your documents before sending them. In addition you can edit and add a print protection to your PDF documents, keeping everyone in the loop while preserving the integrity of the source document for its intended recipient.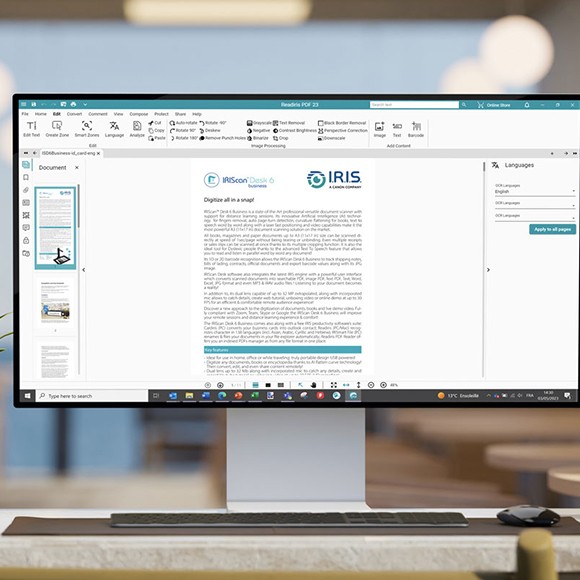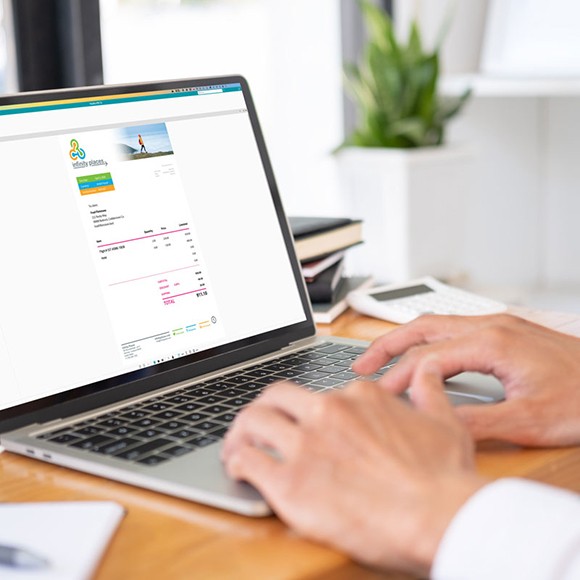 Readiris PDF 23 for Industry
No matter your company's documentation needs, the Readiris 23 will have a tool and a solution for you. We can help you edit, scan, combine, or add signature fields to a diverse array of PDF documents including: contracts, digital invoices, billing statements, work orders and many more
Annotate & stamp PDF
Thanks to Readiris, add quickly and easily various stamp overlays directly onto their PDF documents. Examples of PDF stamps include tags such as: sign here, paid, approved, declined, confidential information, etc.
Product name
Readiris™ PDF 23 Business
SKU 1 license lifetime
462166
23 Interface languages
English, Spanish, French, Russian, Simplified Chinese, Korean, Japanese, Italian, Polish, Dutch, German, Arabic, Danish, Finnish, Norwegian, Portuguese, Brazilian Portuguese, Romanian, Swedish, Ukrainian, Czech, Hebrew, Turkish.
Supported OCR languages
138 including Asian, Arabic, Cyrillic and Hebrew (complete list available at www.irislink.com)

Minimum Requirements

Windows® software

Processor: 1.5 Ghz or higher
Graphics card: Intel® Standard Graphics or higher graphics cards with 512 VRAM
RAM: 8GB
Hard disk space: 5 GB
Windows® operating system: Windows® 10 or Windows® 11
Internet connection for software downloading and activation

macOS® software

Processor: 1.5 Ghz or higher
RAM: 8GB
Hard disk space: 5 GB
macOS® operating system: macOS Catalina (10.15) or higher
Internet connection for software downloading and activation
Fusce vitae nibh mi. Integer posuere, libero et ullamcorper facilisis, enim eros tincidunt orci, eget vestibulum sapien nisi ut leo. Cras finibus vel est ut mollis. Donec luctus condimentum ante et euismod.
Pellentesque habitant morbi tristique senectus et netus et malesuada fames ac turpis egestas. Suspendisse eget facilisis odio. Duis sodales augue eu tincidunt faucibus. Etiam justo ligula, placerat ac augue id, volutpat porta dui.
Anna Kowalsky
- April 3, 2019
Sed id tincidunt sapien. Pellentesque cursus accumsan tellus, nec ultricies nulla sollicitudin eget. Donec feugiat orci vestibulum porttitor sagittis.
Peter Wargner
- April 3, 2019